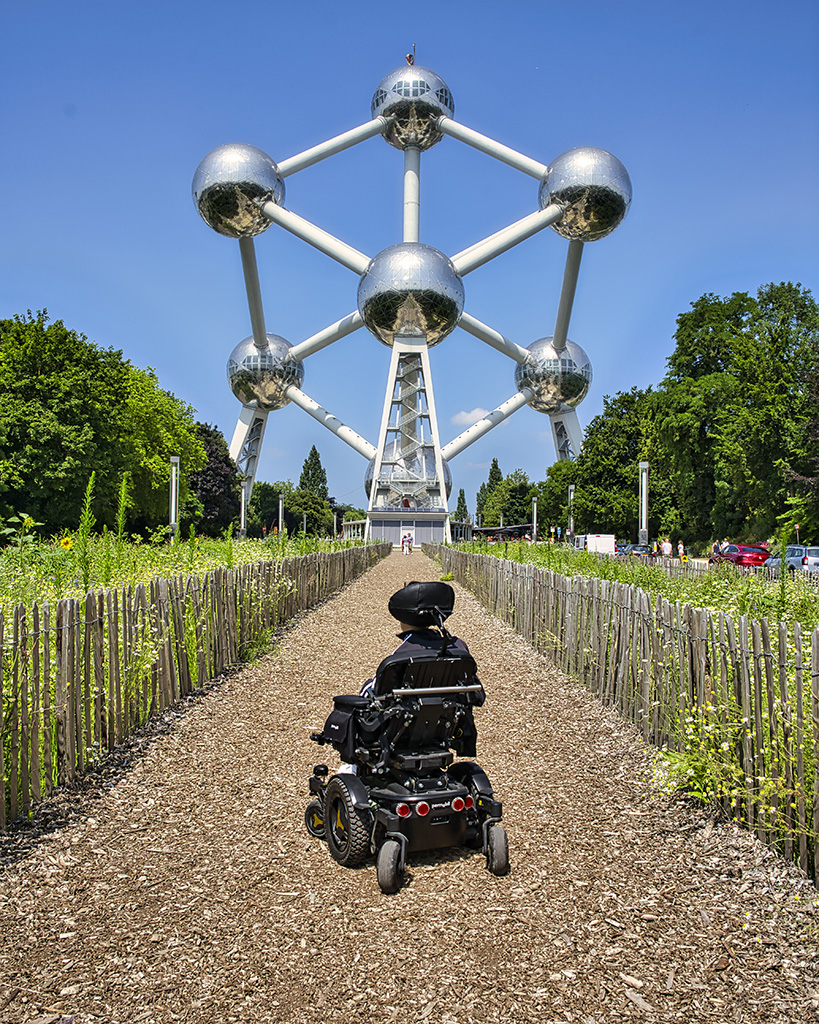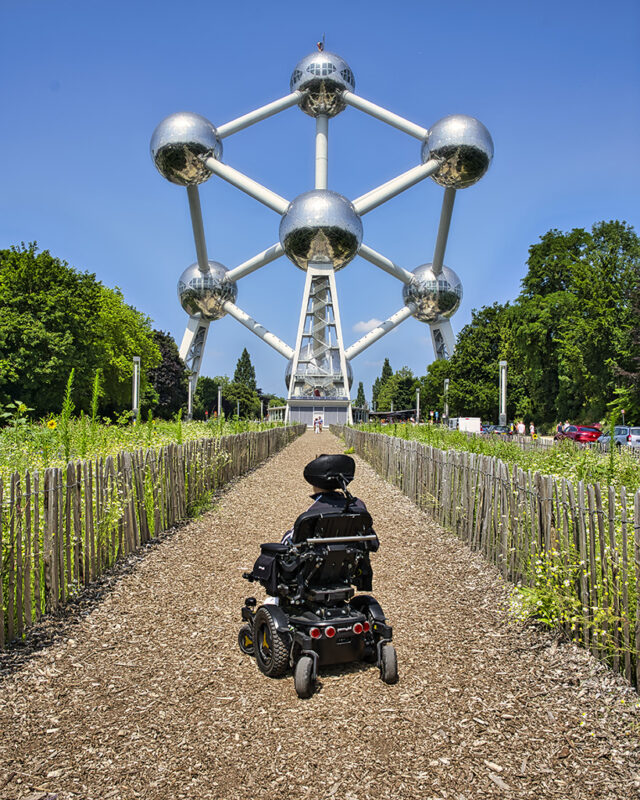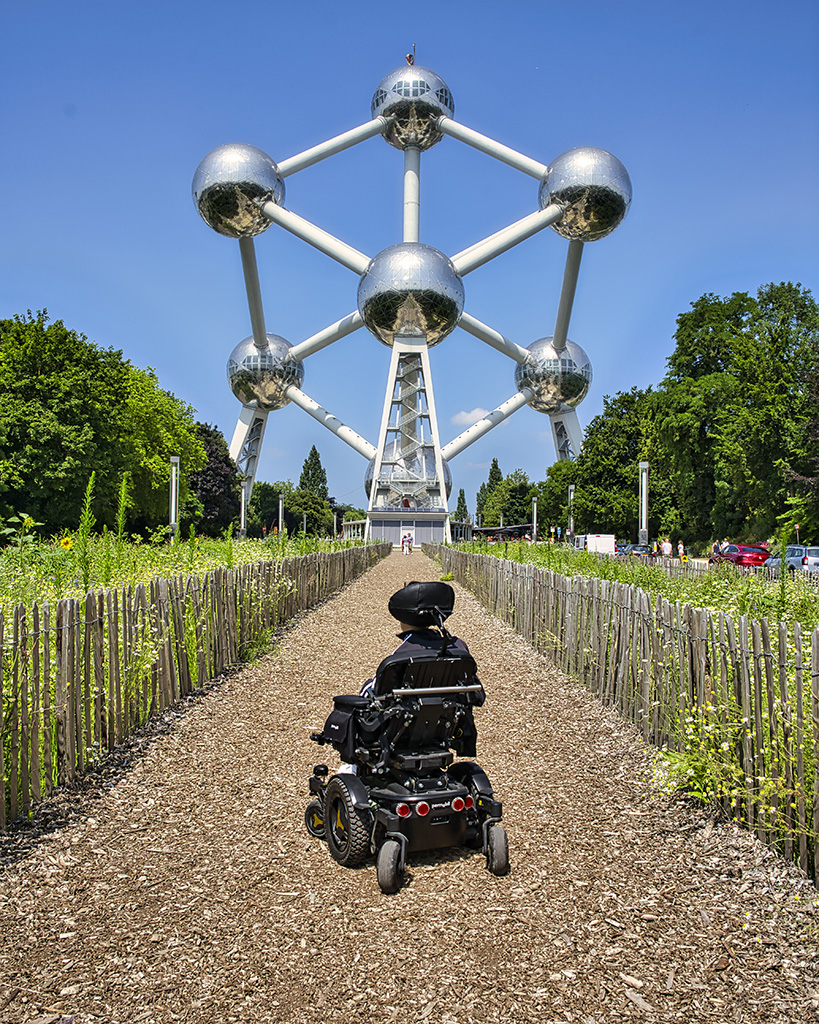 Atomium: an unusual and popular photo spot in Brussels
My weekend in Brussels ended with mixed feelings. As a wheelchair user, I unfortunately had to cope with a few difficulties and even beyond that, I noticed a few major points of criticism. Nevertheless, the Belgian capital has some beautiful sides, of course. So, what is worth seeing and what did I find rather disturbing? You can read all about it in this article, based on my personal and honest opinion.
The Grand Place (Grote Markt)
Grand-Place is the main square of the city and is one of the most beautiful city centers in the world. Here you can find the City Hall, the Brussels Museum (Maison du Roi) and other magnificent buildings right next to each other. So if you are in Brussels for a very short time, you should definitely visit this place first, because you will need some hours for it. By the way, in the evening the place is illuminated and offers a completely different image. Many people come here just to sit on the sidewalk and enjoy the atmosphere.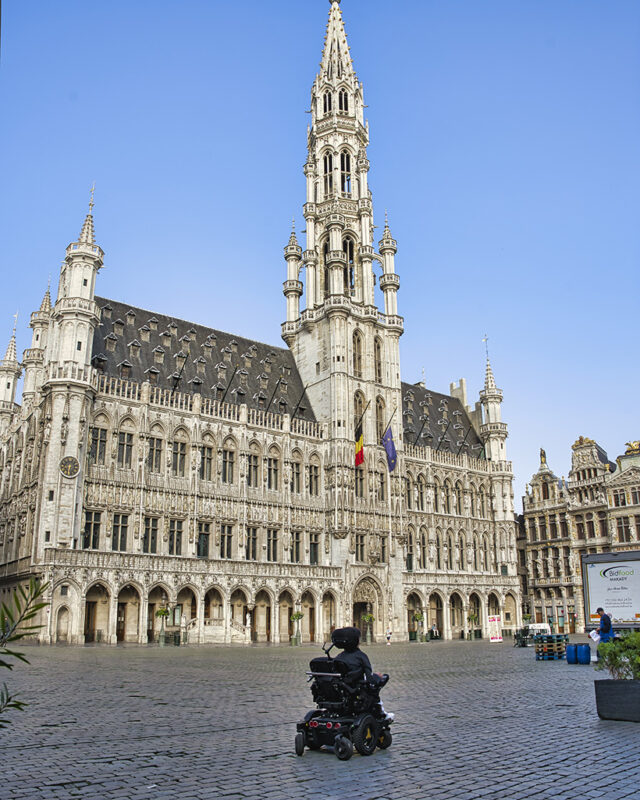 Brussels City Hall in the heart of the historic city center
Grand-Place is surrounded with architectural masterpieces
Other highlights of Brussels
Not far from Grand-Place you can find another landmark of the city, the fountain sculpture Manneken Pis (Dutch for "Little Pissing Man"). Even if the statue is not particularly eye-catching from the outside, it is of course THE symbol not only of Brussels, but also of whole Belgium. Fans of upscale boutiques, restaurants and cafes will get their money's worth at the Galeries Royales Saint-Hubert. In my opinion, this indoor gallery can't compete with the Galleria Vittorio Emanuele II in Milan (read more about Milan here), but it's also a perfect place for some leisurely window shopping. By the way, this is also where I tried the famous Belgian waffles. They are basically always offered in two different versions and with countless, sometimes very crazy sauces and toppings. And yes, indeed, the waffle was quite delicious!
Of course, there are also many beautiful places to discover outside the city center. There are several churches and great parks, whereby the royal park deserves special mention. Unfortunately, I could not even get close to the Royal Palace because of a barricade. But it is definitely one of the greatest sights in Brussels, especially during the time from the National Day on July 21, when the Palais Royal is open for a month for every visitor. Another Brussels landmark that can be found on almost every postcard is the Atomium (see photo above). The nine shiny spheres symbolize the peaceful use of nuclear energy and via an elevator you can visit a panoramic restaurant there. Since I have not been inside the Atomium myself, I cannot judge whether the entrance fee is really worth it and whether it is completely accessible. However, you should definitely see it from the outside and you should also take a photo of it for your travel album.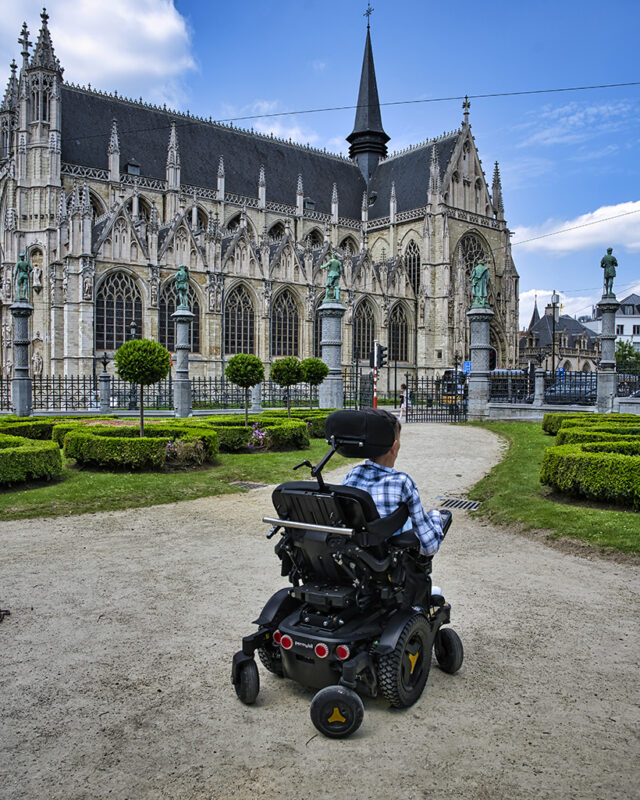 Church of Our Blessed Lady of the Sablon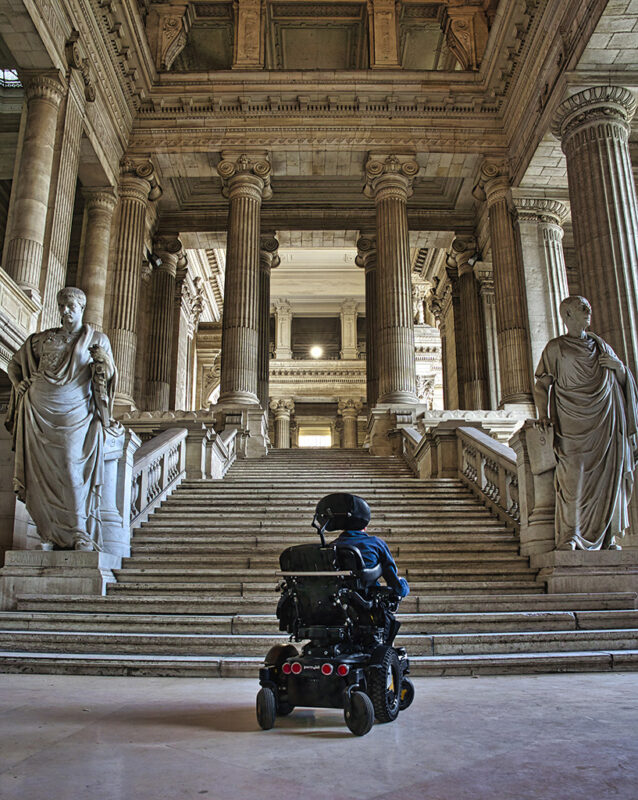 Palace of Justice: not every court looks so imposing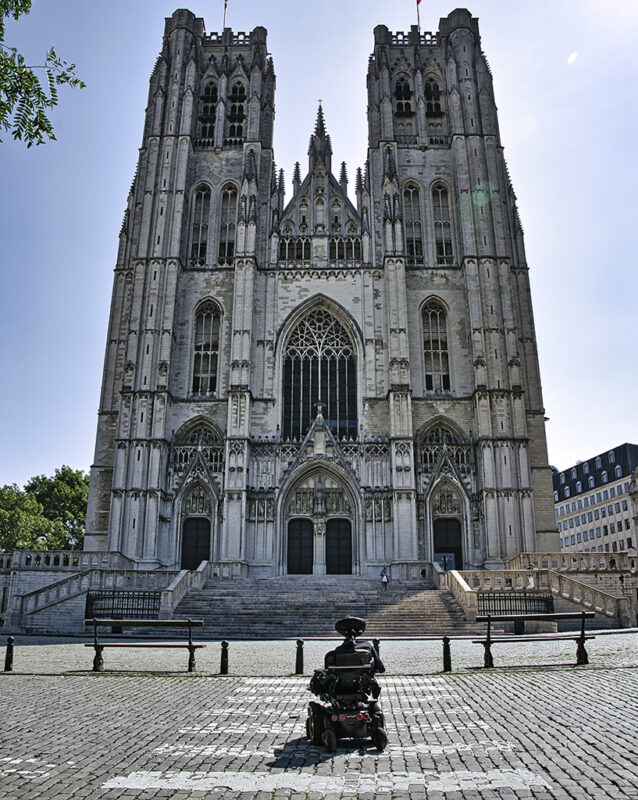 Cathedral of St. Michael and St. Gudula
Negative sides of Brussels
Since you now know what I particularly liked in Brussels and what you can expect during your city trip, I would also like to mention the negative aspects. In my opinion, this is also part of an honest blog article, although everything is of course based on my personal experiences and feelings.
The first thing I have to talk about is the situation of homeless people in the city. Of course, I know that nowadays they are part of every big city and unfortunately it is nothing unusual anymore, but when you see whole families with small children sleeping in cardboard boxes next to expensive stores… that is a very sad picture which you can see in Brussels quite often. Although I can not assess whether these people live this way by their own choice, or whether they simply have no other alternative. For the innocent children, however, it will be very difficult to get out of such a situation.
Another major point of criticism is unfortunately the accessibility. Bars and stores often welcome wheelchair users with an unnecessary step and ramps can be found almost exclusively in the most important state buildings like the city hall or the court. In addition, annoying cobblestones not only in the city center, but also on a lot of simple sidewalks (I have never seen a European city with so much cobblestones). Furthermore, the lowered curbs had simply been forgotten at many crossings. So, crossing streets was always a gamble, sometimes you got back down at the desired spot and sometimes you had to look for a detour or even return completely.
All in all, exploring Brussels was definitely exhausting, but I had my fun even despite these difficulties and have no regrets. I will certainly be in places that are much more problematic and will continue to accept such challenges. However, Brussels would be even more beautiful if these issues could be resolved!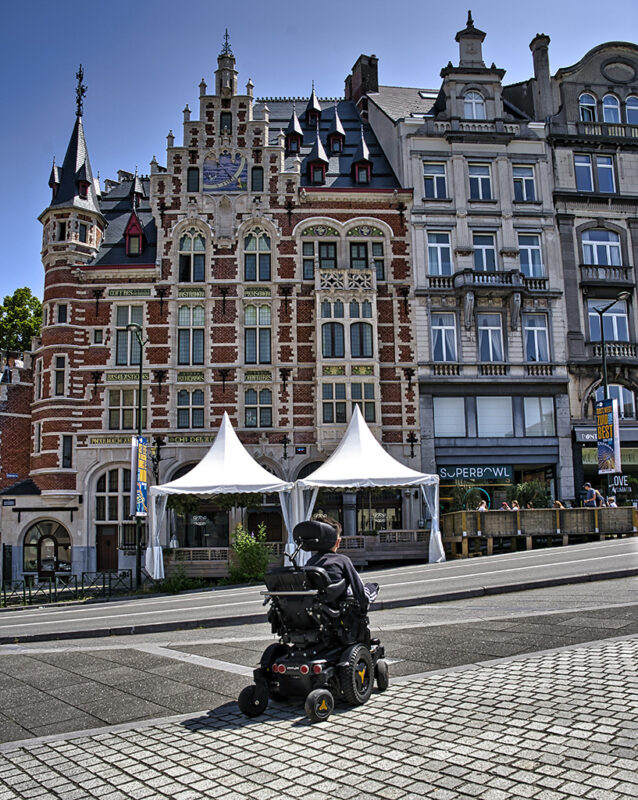 La Pharmacie Anglaise: popular cocktail bar in Brussels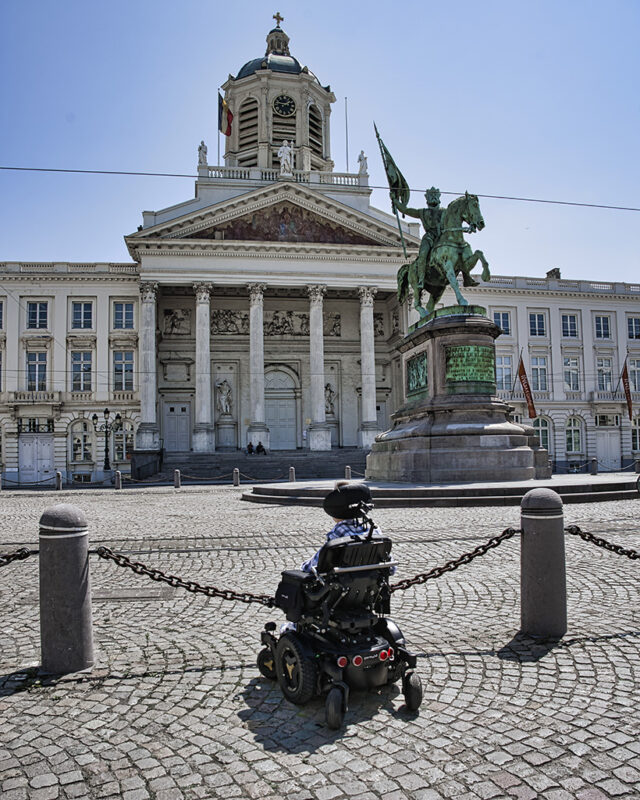 Great places, often surrounded with annoying cobblestones