"Nothing can stop you from doing what you love." With this slogan, I began exploring the world in a wheelchair in 2020, initially sharing my experiences on Instagram. Then, in June 2021, my travel and lifestyle blog went online on this website. Here, you'll find interesting travel tips, the most beautiful photo spots, useful information about accessibility, and much more. I also aim to inspire people to chase their dreams despite difficulties. Therefore, Romans View isn't 'just' a travel blog but also my 'view' on life.
Romans View attracts readers and followers from diverse countries, particularly those with a keen interest in travel. This includes travelers, photographers, bloggers, influencers, travel service providers, and, of course, many people with disabilities. While topics like accessibility are crucial, Romans View remains a platform for all like-minded people, regardless of their background or physical capabilities. The community is continually expanding and actively engaging with my posts. Please don't hesitate to request a media kit for further insights about Romans View.
Collaboration opportunities
I'm always excited about collaborating with hotels, destinations, tour operators, airlines and brands. I welcome collaboration partners specializing in the needs of people with disabilities, as well as general partners who resonate with my community and share my values.
My content always combines personal experiences, useful information and high quality photos. The following list presents a few examples of potential collaboration opportunities: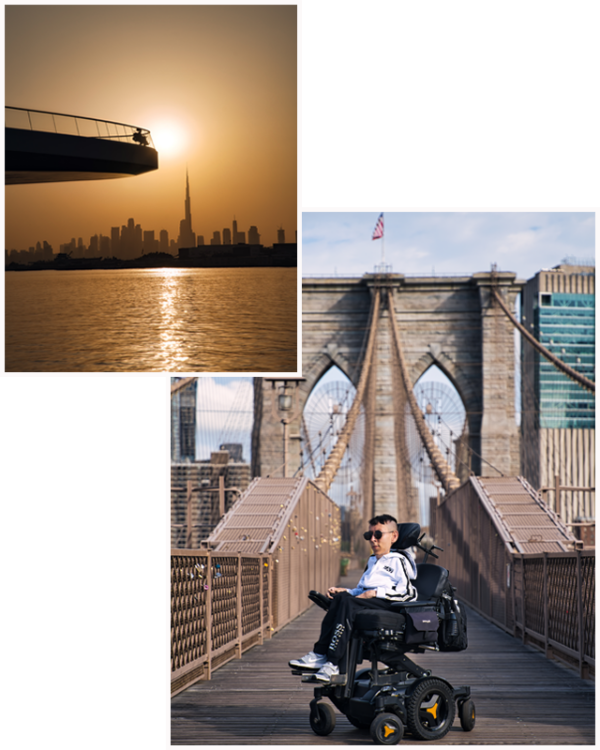 Customized travel
Press trips
Reviews of hotels, airlines, services and products
Sponsored posts
Brand ambassadorship
Content creation for companies
Giveaways
And many other options
For inquiries, suggestions, and ideas, please feel free to reach out via email at contact@romans-view.com