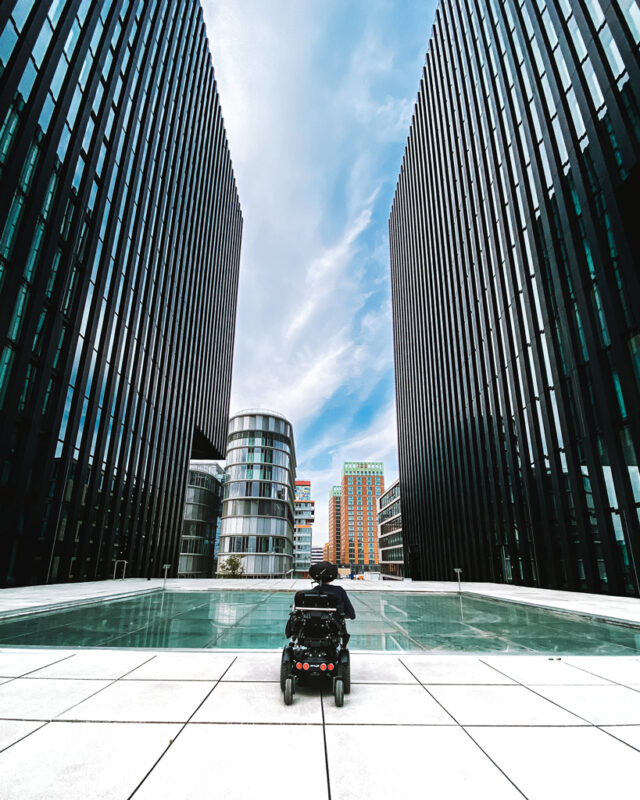 Viewing platform at Hyatt Regency Hotel
Are you a professional photographer, an influencer looking for the best Instagram spots or just a tourist who wants to see beautiful places in Düsseldorf? Here you will find a list that you can use to plan your trip to the city on the Rhine.
You won't just have the opportunity for a luxurious overnight stay, but also a pretty cool photo location. I took my most beautiful Düsseldorf picture (see above) on the viewing platform of this hotel. The good thing about it is that you don't even have to be a hotel guest to get there. The place is accessible to everyone and if you are a wheelchair user you can easily use the elevator in the foyer. Therefore it's not rare to see people with cameras here.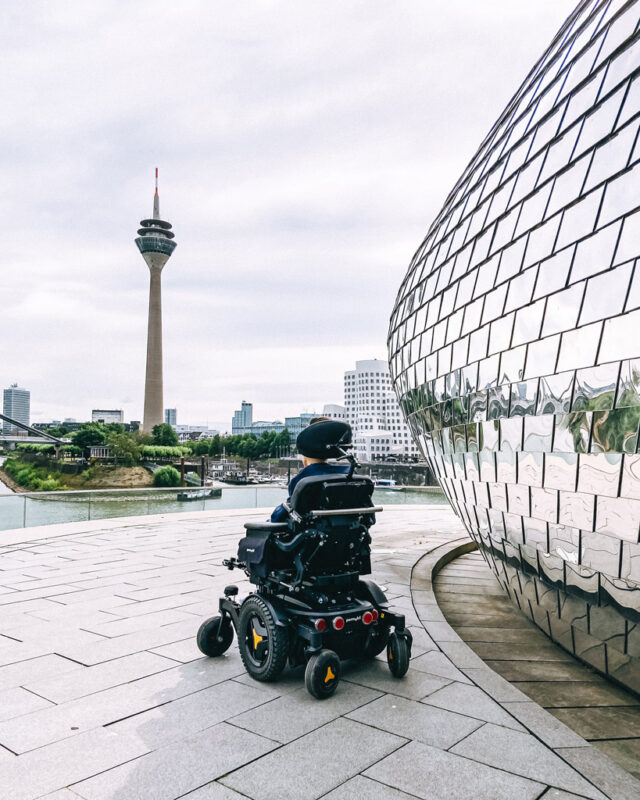 View on the Rhine Tower and the Media Harbor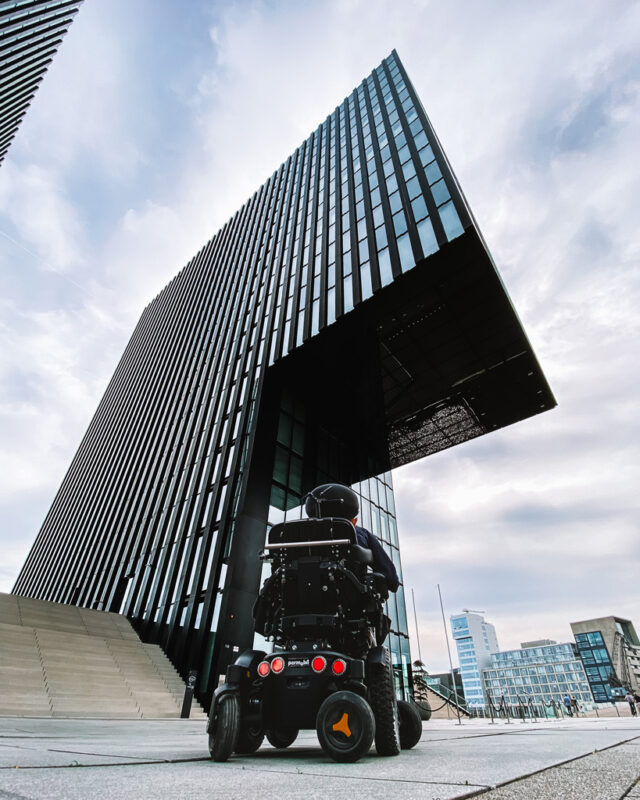 Hyatt Regency Hotel Düsseldorf
The Media Harbor is the most modern district in Düsseldorf. Here you have the chance to showcase your photo skills almost at every corner. But the buildings of US architect Frank Gehry are particularly noticeable. His works, which can also be found in Los Angeles and Bilbao, are always warped, crooked and full of nooks and crannies. I admit, not everyone finds these houses really beautiful, but they are among the most photographed subjects in the city.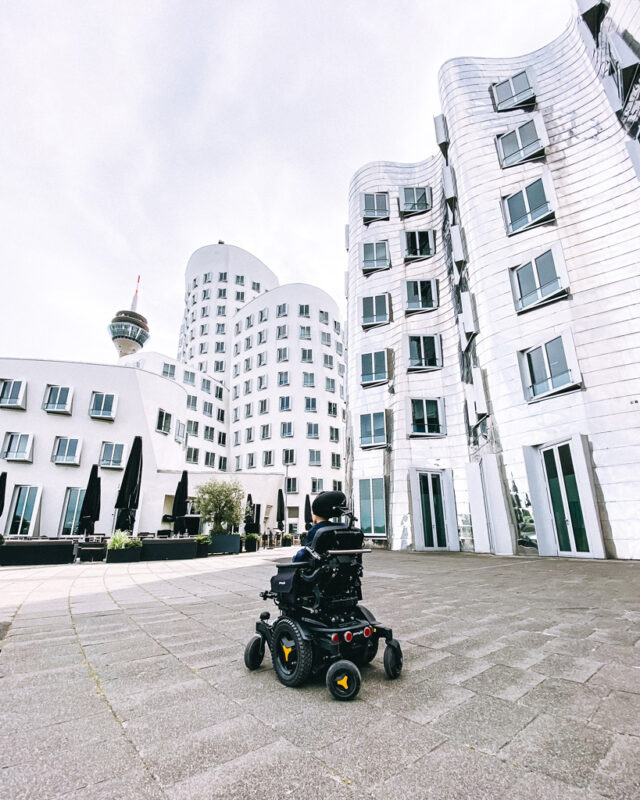 Düsseldorf Media Harbor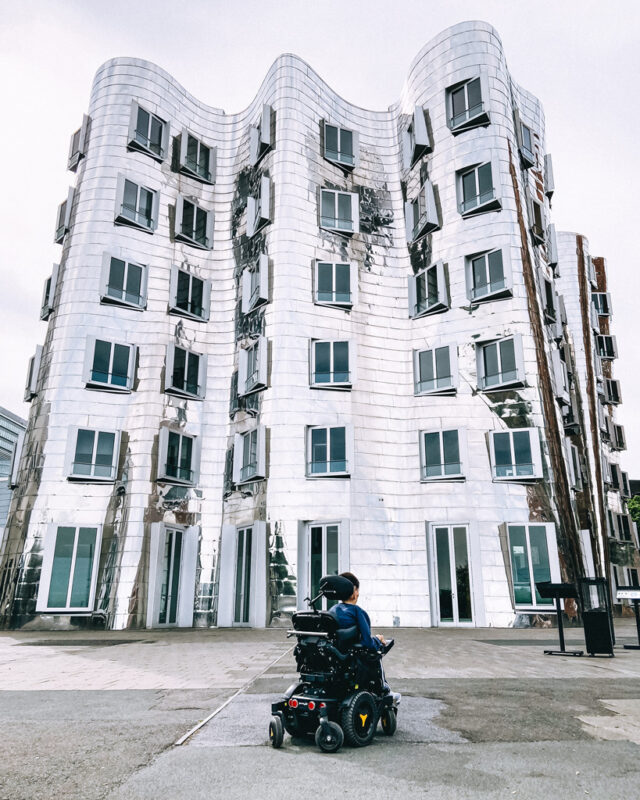 The crazy Gehry Buildings
The Königsallee is a shopping paradise especially for those who have enough money for luxurious items. So if you don't have time for a shopping tour in Milan at the moment, you can do it here. The shopping street is known all over Europe and characterized by beautiful photo locations and many trees. The canal in the "KÖ" is therefore a must at every photo shooting in Düsseldorf.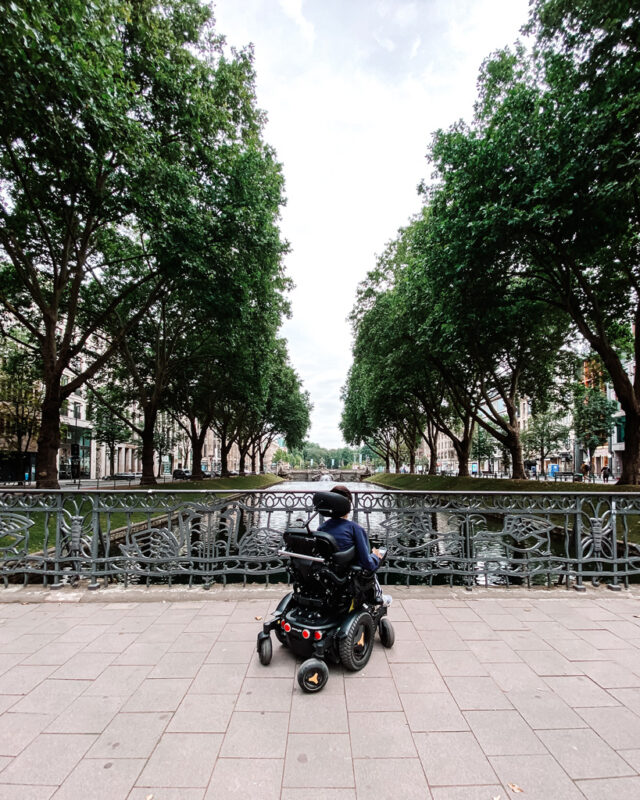 Königsallee is famous fashion center in Germany
Other Instagram spots in Düsseldorf